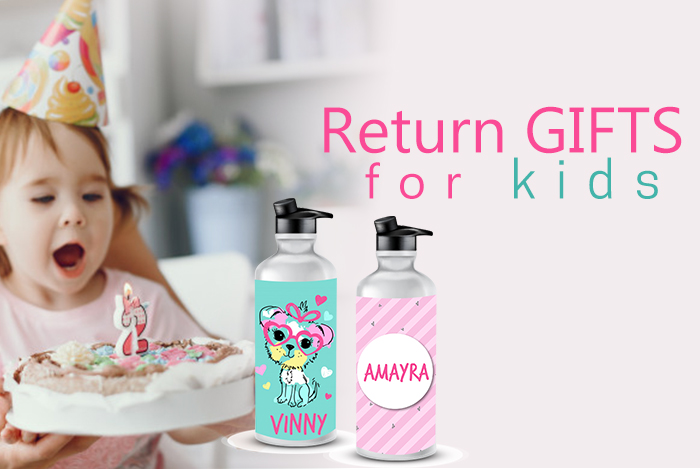 Return gifts for kids.
May 31, 2019
160

6 minutes read
Gifts are the wings to your kids, help them fly high.
Kids are the magic in our life. Their laughter heals the pain. they are someone with whom we learn to smile, to dream , to inspire. They give us reason to live. No matter how much we are in vein but that one smile on our children's face can make us forget everything about the world. They bring us the beautiful memories that we treasure. From toddlers to teens, from teens to tweens, we have variety of gifts to make your kid smiling. So let's celebrate the special moments of our kids together with egiftmart.com. Use our customizations and surprise your kids.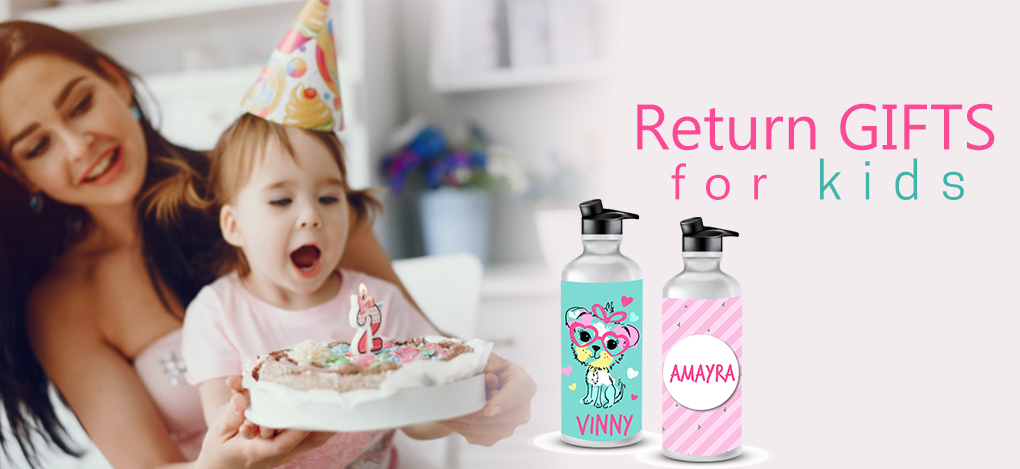 There are hundreds of personalized gifts to bring out the best in your kids. No matter if you are celebrating the single digit birthday or double digit, the smile should be the same on their faces. Every time they should get something new and different. We have themed and personalized gifts according to every age group, genre, occasion and gender and by recipient.
Your kids are the best gifts for you, bless them with a great gift from you
You can select from variety of collections available with us:
Room décor- customized stickers, wall papers, key chains, window chains, curtains, bed sheets etc. with their names, pictures, or anything they love to receive.
School bags, bottles and sippers with customized cartoons, names, photographs etc.
Learning and inspiring toys and games like puzzles with their names and photographs printed.
Customized drawing books, story books and notebooks that will create interest in studies as well.
Personalized photo frames and cushions.
Personalized lunch boxes will create love for the food.
Beach and Bath towels
T-shirts and shipper bottle

There is a wide collection and ideas of gifts for your little monsters.
Do not simply plan a treat, greet your kid with a special gift.
They learn and teach us from the gifts. Their strength of imagination is something that brings out the new in the world.
Return gifts are simply a trend now a days. When someone gifts something to your kid, it is a trend of returning a simple yet memorable gift to show your acceptance and respect for them. But you might go confused while selecting return gifts, you may wonder about the budget. Don't worry. Here is the solution to it Personalized gifts, you can print your kid's birthday picture, favorite color, birthday themes to convert the simplicity in to excitement.
Your sister delivered a baby and one question you think of is what to get for the new born? The answer is personalized itself. You can go crazy making this decision. At Egiftmart, you will find wide range of gifts for a niece or a nephew, for a granddaughter or a grandson, your best friend's kid or your boss little one.