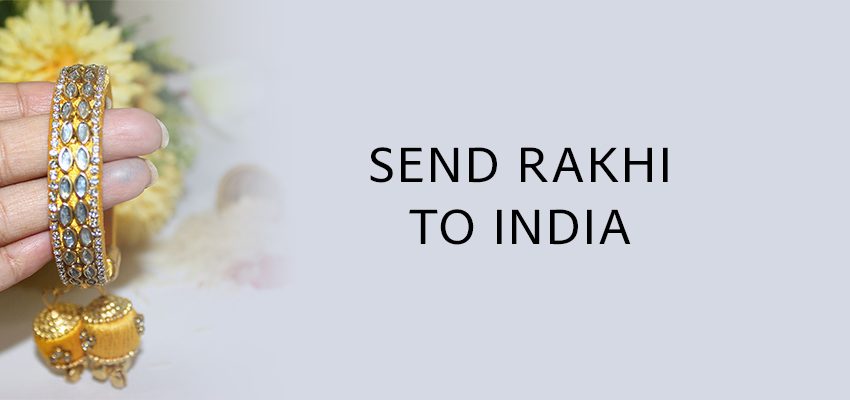 Send Rakhi to India
June 9, 2022
106

7 minutes read
Egiftmart recognizes the importance of your emotions and sentiments. Therefore, we have created a site where you may send Rakhi without any difficulty. This is not a typical site where you must change your preferences or pay extra. Rather a cost-effective strategy for avoiding tension and lengthy lines. Making India feel proud with exquisite handmade rakhi produced with love in the countryside. Your sister tries each thread to your wrist with a happiness-based relationship. Running local errands, packing the item, and booking a courier was such a pain. Rakhi Celebrations prohibits you from carrying out all of these actions. You only need to browse Rakhi gift combinations and get a priority delivery gift bundle at no extra cost.
You will be astonished to learn that Egiftmart has united the nation with our seamless services throughout India and beyond for shipping rakhi to the whole country. We have developed a structurally sound, well-managed device for this purpose. This would allow you to make an online order for Rakhi delivery from anywhere around the globe. We create Rakhi Combinations that best suit your needs and your budget. Don't fret if you are at work and unable to attend the market; just place your order at any convenient moment.
Raksha Bandhan, also known as Rakhi, is a very important holiday that honors the unconditional love shared by a brother and sister. Raksha Bandhan will occur on 11 August 22, 2022. As it is a time when the whole family comes together to rejoice, we supply you with a vast assortment of appealing Rakhi threads and laudable presents. At Egiftmart, you will find a superior selection of rakhis and rakhi presents, and you may do so from the comfort of your own home. This is the primary advantage of purchasing rakhi from an online rakhi business like ours. Therefore, begin your search for the greatest rakhi designs for your brothers online. Our unique selection of rakhi is certain to amaze. And all you brothers, start exploring our world of amazing rakhi gifts for sisters and submit your purchase as soon as possible.
Our online store offers a selection of rakhis to show the affection between brothers and sisters. The uniqueness of the sibling relationship lies in the fact that it comprises constant disputes and conflicts as well as an abundance of love and caring. In India, a Hindu holiday known as Raksha Bandhan gently commemorates this sibling's love. Our kaarigars have braided colorful threads and added fashionable stones to every one of the rakhis, ensuring that they are exquisitely created. These rakhis are available individually and in sets of three, four, and five. In addition to these sophisticated rakhis for Raksha Bandhan, you can also peruse the fascinating pairings. They include candies, chocolates, dried fruits, cake, and plants. We offer rakhis not just to brothers, but also to sisters and sisters-in-law. To make your Raksha Bandhan the greatest ever, put your order for these vivid and enchanting rakhis immediately.